Our Amazing Mentees Discuss their Role Models.
iCouldBe is working with a wonderful corporate partner to develop a new multi-year mentoring curriculum that features a futuristic story filled with fun challenges and game elements that reinforce basic mentoring principles. The curriculum and fictional game story is being created by Madeline Giscombe, our Curriculum Developer and the drawings were created by Lisa Decker. Below is a sneak peek at a couple of scenes…
There are many artists and creative thinkers in the iCouldBe network.  Our aim is to adhere to the mission of iCouldBe while making the activities more fun and engaging, keeping in mind the different motivations and learning styles of our mentees. Great things to come!
 We are pleased to announce that we have five new members joining the iCouldBe Board of Directors! Each new Board Member has a wealth of expertise and non-profit experience to help iCouldBe grow.
Rolando Brown
Dynamic Growth Strategist
Advocacy Institute 
Rolando Brown is a dynamic growth strategist, web developer and artist focused on the growth of social enterprises. He currently serves as the Growth Strategist and Engineer for the Advocacy Institute. He drives advancement of the Advocacy Institute's technology tools and infrastructure. An award winning Community Developer, Artist, and Entrepreneur, Rolando cultivated his blended approaches to infrastructure development and capacity building while working as a consultant for several startups, small businesses, and nonprofit organizations. A founding member of projects like the Hip-Hop Association, MVMT, and Embassy MVMT, Rolando has received a Union Square Award for his work and appeared on BBC World News, NPR, WBAI, and LatinNation. He's also been featured in several books on youth and urban culture and presented at conferences across the globe.
Rolando majored in Leadership and Management Studies at New York University and continues to study human aspiration, cooperation, and conflict. Rolando also serves on the Board of Directors of the following organizations: iCouldBe.org, ParentsTogether Action, the Museum of Contemporary African Diasporan Arts (MoCADA), and the Hip-Hop Education Center at NYU Metropolitan Center for Urban Education. He splits his time between Brooklyn, NY, and Philadelphia, PA.
Rachel DuBois
Assistant Director of Career Services NYU Robert F. Wagner Graduate School of Public Service
Rachel DuBois is the Assistant Director of Career Services at the NYU Robert F. Wagner Graduate School of Public Service. In her role, Rachel draws on her extensive experience in higher education and her passion for public service to provide holistic career counseling to Wagner students and alumni. Prior to joining the team at Wagner,  Rachel served as a two time AmeriCorps volunteer, worked in development at a national literacy organization, taught in kindergarten and college classrooms, partnered with non-profits from New Mexico to New York, and managed and expanded service programs at NYU. A champion of non-linear career paths, Rachel enjoys helping people articulate and achieve the next best steps in their professional journey. She has a Masters degree in Children's and Adolescent Literature from Eastern Michigan University and a Bachelors degree in English and Film Studies from the University of Georgia.
Tim Jones
Illustrator 
Based near Cambridge, MA, Tim Jones has worked for 20 years within the children's trade and educational publishing industry as an illustrator and designer, with a focus on emerging technology, for companies including Pearson Education, Houghton Mifflin Harcourt, WGBH Boston, and Little, Brown. Tim recently developed the I See I Learn book series with Charlesbridge Publishing, which helps young children learn the social, emotional, and cognitive skills they need to prepare for school through simple stories and visual learning strategies. Previously, he was a co-founder of Asheville, NC-based Soomo Publishing, a pioneer in the development of online, customizable web texts for professors and students. He has taught art and design from the elementary to undergraduate level at non-profits, Quincy College, and RISD.
Ashley Morse, MSW, ACSW
Family Consultant
Del Oro Caregiver Resource Center
Ashley is an Associate Clinical Social Worker and Family Consultant for Del Oro Caregiver Resource Center. Ashley is passionate in providing counseling, advocacy, and social services to youth and family caregivers of physically and cognitively impaired adults. She received her Master's in Social Work from California State University, Sacramento with the support and guidance of her former iCouldBe mentor. Ashley has worked in both county and nonprofit organization serving both youth and older adults. Her goal and passion is to unite youth and seniors through inter-generational enriching experiences.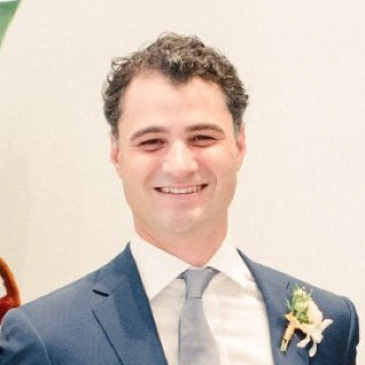 Jeremy Weinstein
Founder & CEO
Jeremy A. Weinstein Strategic Development & Fundraising Solutions 
Jeremy is the founder and CEO of Jeremy A. Weinstein Strategic Development & Fundraising Solutions, a boutique Nonprofit Consulting firm now based in Los Angeles. He graduated from Lafayette College and received a master's in Nonprofit Management from New School University. Prior to developing his own consulting practice he worked for the Fund for Public Schools at the New York City Department of Education under the Bloomberg Administration. Jeremy is an accomplished development professional with more than 16 years of experience in large grant and major gift solicitation, donor and institutional stewardship, and board advancement for nonprofit organizations. To date he has successfully secured and managed more than $100 million in private and government funding.
Jeremy's executive level development experience is grounded in finely focused strategic planning for and implementation of requests for philanthropic support and donor cultivation. Through his professional and personal community involvement activities in New York City and nationwide, he has built strong relationships in public and private sectors. When Jeremy is not guiding clients with their strategic development priorities, he is traveling, working out, cooking and appreciating the art world with his wonderful husband.